Best of Greenwich and St Paul's Cathedral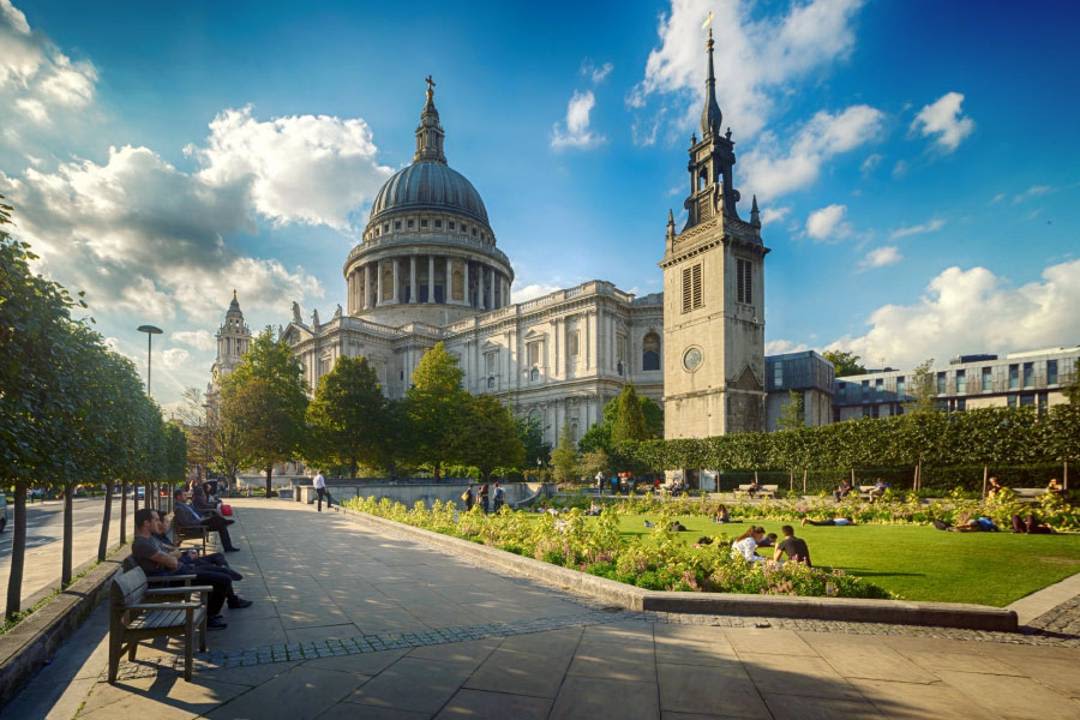 TOUR DESCRIPTION
Explore one of London's most beloved buildings, St. Paul's Cathedral
Travel down the iconic River Thames by boat to Greenwich
Explore Greenwich, a village within a city
Plenty of time to find a great lunch spot
Learn about the history of astronomy in the Royal Observatory
Entry to St Paul's Cathedral
River Thames boat ride to Greenwich
Entry to the Royal Observatory
Fully guided tour with professional guide
Additional refreshments
Important Information
Schedule:
This tour runs from May to September.
Days of departure: Monday, Wednesday, Friday and Saturday
Meeting time: 8:15am
Meeting point: Outside City of London Information Centre, St. Paul's Churchyard, London EC4M 8BX
Return time and drop-off point: Your tour will finish at approximately 5:00pm in Greenwich and your ticket will allow you to take any return boat you like.
Duration: approximately 9 hours
Special services and events may mean that all or part of the Cathedral are closed either in advance or short notice, Please check closures here.
MORE INFORMATION
Discover some of the most historic and beautiful parts of London on this Greenwich and St. Pauls Cathedral tour.
St. Pauls Cathedral
The history of St. Pauls Cathedral dates way back to 604 AD. The earliest incarnations of St. Pauls were short lived, repeatedly damaged by fires and Viking attacks. It was the structure begun in roughly 1087 AD by Bishop Maurice, Chaplain to William the Conqueror that would last for almost 600 years. War, lightening and fire all but destroyed St. Pauls by 1666 but by 1675, Sir Christopher Wren had begun to reinvent the Cathedral in to its current glory. It was completed by 1708 when the last stones were laid by Christopher Wren Junior and Edward Strong, son of the master stonemason.Inside the Cathedral you will be able to marvel at the incredible interior that boasts the third largest organ in the world, stunning pieces of art, the bomb-damaged High Altar, and the breathtaking Nave. Don't forget to explore the famous Dome, and check out the tomb of Sir Christopher Wren himself in the Crypt.
River Thames Boat Ride
Take in the sights from the River Thames as you glide down river to Greenwich. You'll pass Shakespeare's Globe Theatre, HMS Belfast and the Tower of London, under Tower Bridge and through the historic Docklands area before you reach Greenwich and the Cutty Sark.
Relax and find a great spot for lunch in GreenwichThe Royal Observatory
The Royal Observatory is home to the Meridian Line which runs from the North Pole to the South Pole dividing the eastern and western hemispheres. If you stand with one foot on one side and another on the other, you are perfectly in the middle, east and west.Nicknamed 'the home of time', the Observatory was another architectural masterpiece from Sir Christopher Wren and displays the maritime clocks that allowed Britain to become leaders in nautical exploration, warfare and trade. The Museum displays important scientific artefacts from early explorations in to time and astronomy including John Harrison's groundbreaking marine timekeepers, which not only saved the lives of many men at sea but are also beautiful objects.
Your tour will finish at approximately 5:00pm and you can hop on any return boat you like.