London Transport Museum - Kids go free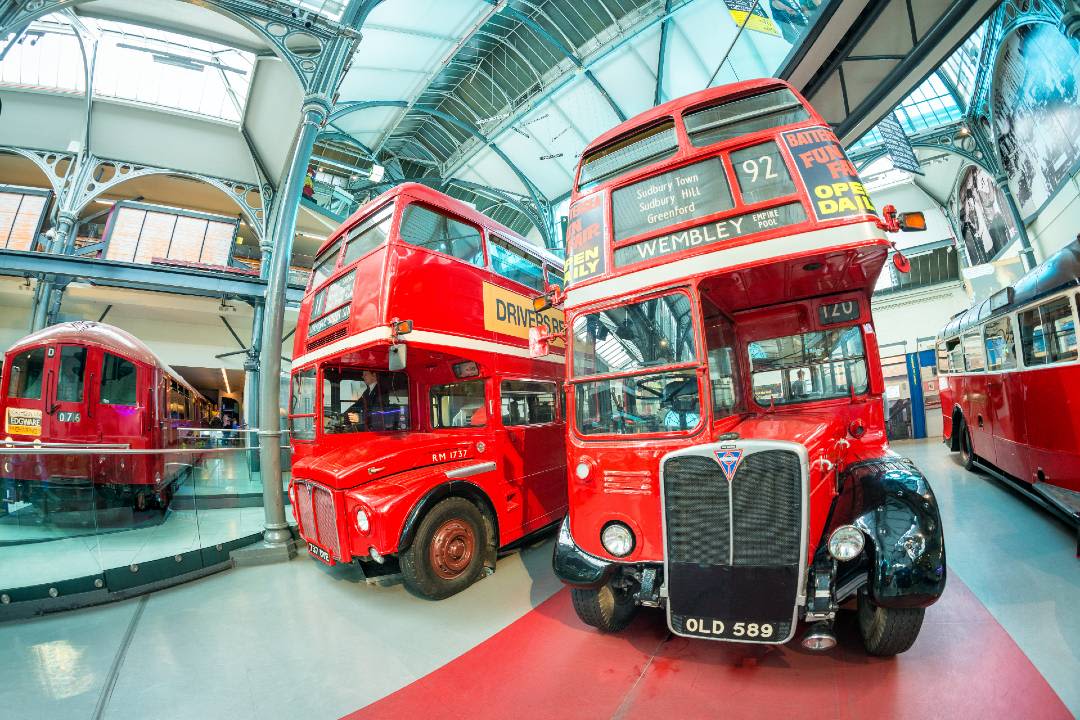 TOUR DESCRIPTION
Learn all there is to know about the evolution of London transport
Explore the city's vehicles throughout the eras
From the monumental progress of transport during the 19th century
To when the London Underground was run on steam
See beautiful displays of transport design
Find out how the London Underground played a role in WWII
Entry to London Transport Museum galleries and temporary exhibitions
Food and Drink
Transportation
Access to any London Transport Museum events or external sites
Important Information
Opening hours
Daily: 10:00am – 6:00pm ( Last entry 5:00pm)
Closed on:
24th, 25th and 26th December
Venue:
London Transport Museum, Covent Garden Piazza, London WC2E 7BB
Nearest Train Station: Charing Cross
Nearest Underground: Covent Garden
MORE INFORMATION
Spend a day finding out about the rich, exciting and incredibly interesting history of London's transport system. The London Transport Museum is a treasure trove of information, historic vehicles and artefacts, satisfying those with an interest in engineering, design, history, industry and so much more.Get full access to each of the galleries at the museum, as well as entry to any temporary exhibitions featuring when you visit. Explore the transport history of 19th century – a time that began with most people travelling on foot and, due to so many innovations in the century, ended with railway, road and river travel being commonplace.Find out more about when the London Underground ran on steam, how London's suburbs developed due to transport innovations, the expansion of the tube and the part the underground had to play during WWII. Design lovers can also explore the posters and maps that have made The London Underground into the design icon that it is today.