The House of Charles Darwin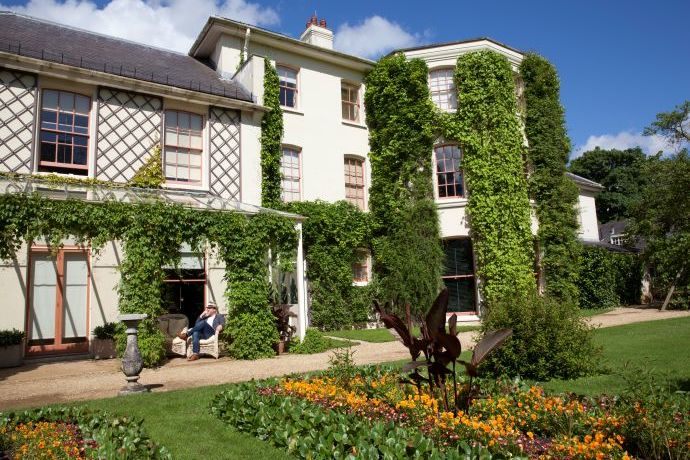 TOUR DESCRIPTION
Transport yourself back to Victorian times with a visit to the country home where the scientist Charles Darwin wrote his world-changing book, 'On the Origin of Species'.
Entry ticket to Down House
Self-Guide Tour
Important Information
Venus Location:
The House of Charles Darwin, Down House
Luxted Road, Downe, Kent, BR6 7JT
Opening Hours:
April to October
Open Daily: 10am to 5pm
November to March
Open Saturdays and Sundays only: 10am to 4pm
Please note last entry is 1 hour before closing.
Planned closures:
31st October
24-26 December
Please Note:
Large bags are not allowed, but lockers are available to hire.
MORE INFORMATION
The House of Charles Darwin
Charles Darwin's house reflects both his work on the theory of evolution as well as the family life he enjoyed with his wife and ten children. His recently recreated bedroom is an intimate window into his moments of private reflection and recovery. The garden, Darwin's outdoor laboratory is a memorable opportunity for your group to explore his work and the great variety of plants still growing there today. A hand-held multimedia tour means everyone's free to explore at your own pace and chosen level of detail.
View the Old Study where 'On the Origin of Species' was written. Get a glimpse of Darwin's family life in rooms furnished- with items original to the house. Uncover Darwin's personal side. His recreated bedroom offers insights into the non-scientific books he read, his taste for Old Master prints, and the impact of his ill health. Browse the interactive exhibition on Darwin's work, the furious controversies it aroused and its past and continuing influence. See a full-scale re-creation of Darwin's cabin aboard the Beagle, the ship on which he developed his theories. Study his diary entries in a digitised version. Observe Darwin's experiments in the gardens and greenhouse, with its orchids and carnivorous plants. In summer, see honeybees, working in the fascinating observation beehive. Literally follow in Darwin's footsteps along the original Sandwalk - his famous 'thinking path'.