Twickenham World Rugby Museum and Stadium Tour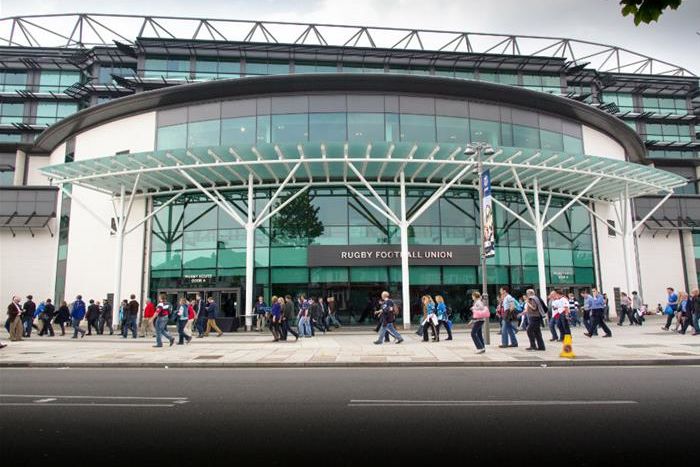 MORE INFORMATION
Twickenham is home to the World Rugby Museum, the finest collection of rugby memorabilia in the world. The Museum takes visitors through the sports history from its origins to the present day. Being more than just a collection of interesting artifacts, it is an inspirational journey through the global development of rugby union. Innovative and interactive exhibits bring to life some of the great moments of the international game.
A tour of Twickenham Stadium is a fantastic way to discover more about the iconic home of England Rugby. Highly knowledgeable guides will take you around the venue: highlights include the Royal Box, hospitality suites, medical room, England's dressing room, players' tunnel and a breathtaking view of the stadium bowl from the top of the stand. There's no better way to see how the stadium has evolved over the last 100 years.
Twickenham Stadium Tour
An exclusive look behind the scenes at the world's most famous rugby stadium. Take a seat in the England dressing room; soak up the atmosphere in the Royal Box and imagine the roar of the crowd as you run out of the players' tunnel.
World Rugby Museum
Formally opened as the Museum of Rugby in 1996, it became the World Rugby Museum in 2007 and was refurbished in 2013. Explore the five museum zones and learn about the history of rugby union - The Spirit of Rugby, Rugby's Story, Play Rugby, Rugby Moments and the special exhibition area.
The World Rugby Museum has been working with the team at England Rugby 2015 to produce an operational plan for stadium tours and museum visits during the tournament (8th September – 2nd November 2015). We aim to give as many rugby fans as possible the opportunity to visit Twickenham Stadium during the tournament. For overseas fans without tickets to a Twickenham match, this may be a once in a lifetime opportunity.
Please note that the World Rugby Museum will be unavailable from the 17th March 2017. This is due to it being relocated to the East Stand after a major development and is due to be reopened towards the end of the 2017. An enhanced Stadium Tour experience will be running from this date while the Museum is not available. All Stadium Tour visitors who visit Twickenham during this period will be invited back to experience the Museum once it reopens.