Windsor, Bath, Stonehenge and Salisbury on Boxing Day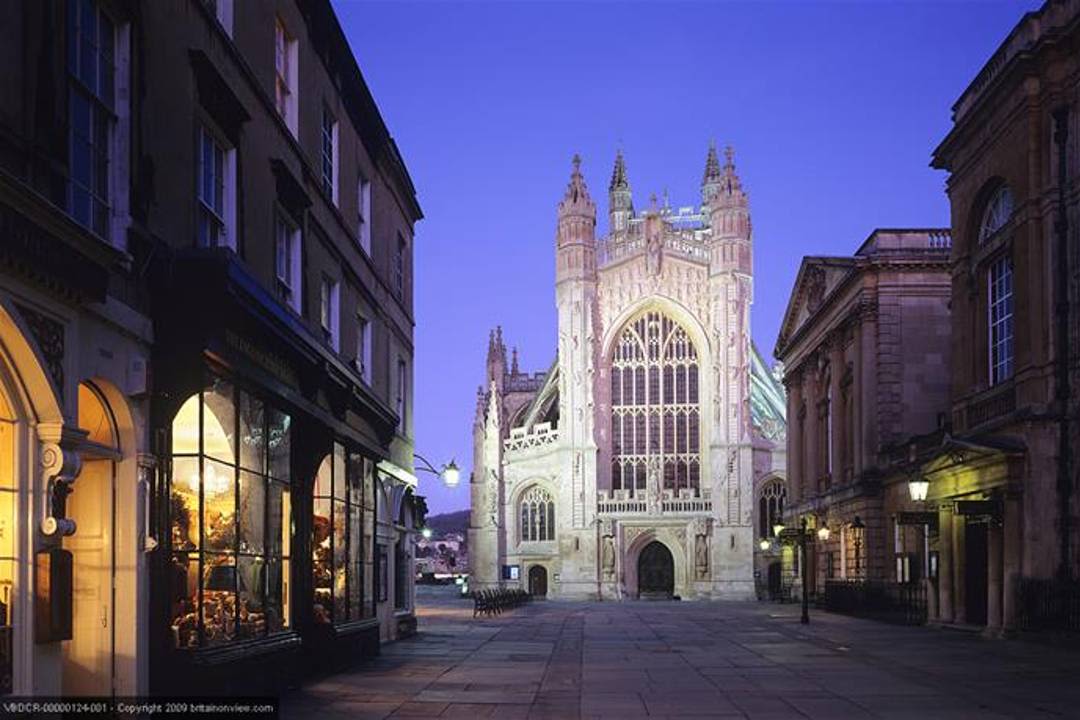 TOUR DESCRIPTION
Walking tour of Windsor
Entry to Stonehenge
Drive past Salisbury Cathedral
Panoramic tour of the Georgian City of Bath
Luxury coach
Professional guide
Walking tour of Windsor
Entry to Stonehenge
See Salisbury Cathedral
Panoramic tour of Bath
Luxury coach
Professional guide
Gratuities
Entries to Windsor Castle, Salisbury Cathedral and Roman Baths
Food and drinks
Important Information
Schedule:
Check-in: 7:30am
Departure time: 8:00am
Departure point: Stop Z6, located at Grosvenor Gardens, London SW1W 0DH.
Return time: approx. 8:00pm
Due to legal working hour's restrictions for our drivers, this tour will finish within a 2 or 3 minute walk of Gloucester Road Underground Station. This station is in Zone 1 and is three stops Eastbound on the Circle Line or the District Line to Victoria. The Piccadilly Line also runs through Gloucester Road, and is only 5 stops to Piccadilly Circus.
Please note:
Cancellations - To receive a full refund, cancellations can only be made up to 48 hours prior to departure (24 December is last day to cancel).
You must bring the e-ticket provided to gain entry to this tour.
Our vehicles are modern, comfortable, and kept to the highest standards of cleanliness, including a deep clean every day.
MORE INFORMATION
Why not go on an adventure this Boxing Day and see a multitude of iconic British locations? Wander through the lovely town of Windsor, follow in early mankind's footsteps at Stonehenge, get a glimpse of Salisbury Cathedral and see the beautiful city of Bath!
Windsor
Embark on a walking tour in Windsor, a quintessentially British town brimming with effortless charm. Your guide will take you on around Windsor and share some interesting facts about the heart of this location, Windsor Castle.
Stonehenge
Wander around the world heritage site and be captivated by the unique rock formation! Situated on Salisbury Hill, 40 ton rocks stand alone since their arrival 5,000 years ago. Abundance of theories surround Stonehenge; from a religious temple to an astronomical clock and even a Bronze Age burial ground! Decide for yourself whilst discovering the history of this mysterious monument.
Bath
Discover the beauty of Bath! Designated a UNESCO World Heritage Site, Bath was the first city in England to receive this prestige and proudly stands on the slopes of the River Avon. Enjoy a whistle stop tour of Bath's famous monuments from the comfort of your seat! Take in Bath Abbey, which saw the coronation of the first British King in 973AD. Admire the architecture of the stunning Royal Crescent. Marvel at the famous Pulteney Bridge, modelled on the Florentine Ponte Vecchio. Entry to the Roman Baths is not included, as they are closed for the holiday.
Please note:
This tour will only be available with an English-speaking guide.